Who is behind Linking the Mornington Peninsula Landscape?
LMPL is a project of the Mornington Peninsula Landcare Network, in partnership with the Natural Resources Conservation League.
The Mornington Peninsula Landcare Network represents the 11 Landcare Groups on the Mornington Peninsula. The mission of the Network is to protect and enhance the unique environment of the Mornington Peninsula by promoting responsible care of the land. The Mornington Peninsula Landcare Network (MPLN) was formed in 2013, to enable the local Landcare Groups to work together more effectively to address local land management issues and develop constructive projects to enhance the environment.
The Natural Resources Conservation League, formed in 1951, is a not-for-profit company that promotes conservation ideas and actions that value, conserve and restore ecosystems in a changing environment characterised by climate change, drought and fire risk.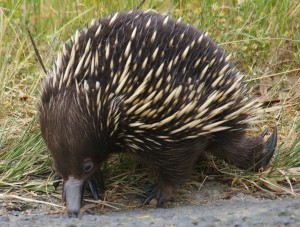 Working on the project with local landcare groups are:
Project coordinator Michele Sabto
Michele Sabto has a background in science writing for government and non-government clients, including CSIRO where she worked as co-editor of ECOS magazine. Michele has also been involved on a voluntary basis in Landcare on the Peninsula for many years. Among her qualifications is a Graduate Diploma of Sustainable Agriculture.


Bushland restoration specialist Anton Vigenser
Passionate about weed control, Anton started as a young boy, bashing down blackberry thickets in Rosebud South to make BMX tracks with friends. After gaining a Bachelor Degree in Environmental Science, Anton has clocked up over a decade of bushland restoration experience on the Mornington Peninsula and various locations across Victoria. Recently accredited under the Australian Association of Bush Regenerators (AABR), Anton loves nothing more than teaching and empowering other people to identify weeds, and restore our indigenous flora.
Others who have worked in the role of Bushland restoration specialist:
Virginia Carter: Red Hill South Biolink Plan, Dunns Creek Biolink Plan, Merricks Coolart Biolink Plan, Manton & Stony Creeks Biolink Plan
Blair Luxmoore: Devilbend Biolink Plan, Sheepwash Creek Biolink Plan and Watson Creek Biolink Plan.
Kylie Robertson: Main Creek Biolink Plan
Rob Nigro and Mal Legg: Southwest Mornington Peninsula Biolink Plan
Raf Heale: Southwest Mornington Peninsula Biolink Plan